Cooling towers and heat exchangers
We at Unitek Hydraulics offer cooling towers and heat exchangers for industrial processes. The cooling towers are designed to cool industrial recycled process water from 50 degrees to a lower temperature. The inlet water pressure rotates the sprinkler to disperse water uniformly over the media. Once the air passes through the fill media, portion of the water is evaporated and removes heat from the remaining water. Cold water is then collected at the sump and is recirculated at the source. It finds application in many industries such as air compressor, AC plant, diesel and steel factories.

We also offer a wide range of heat exchangers that are used to change the status of materials from liquid to gas and from gas to liquid. We cater to a gamut of industries such as chemical, pharmaceutical, paint and coating, power plants, biotech industries and petroleum industries. Our machines are recognised for their sturdy construction and optimum performance.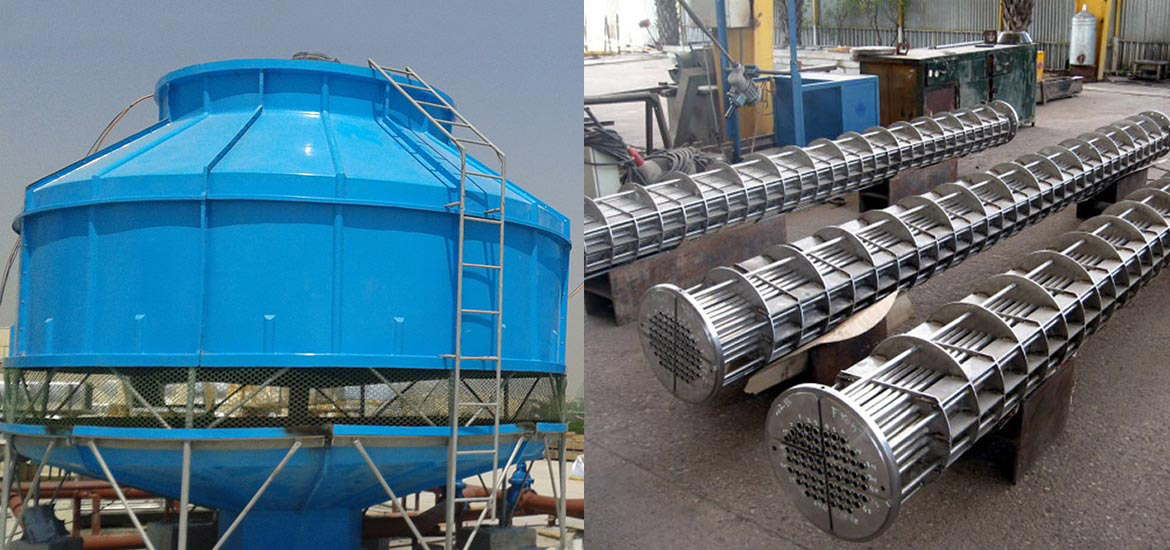 Features
Uniformity in water dispersion through rotary sprinkler
Sturdy construction
Low power consumption
Optimum performance
Robust